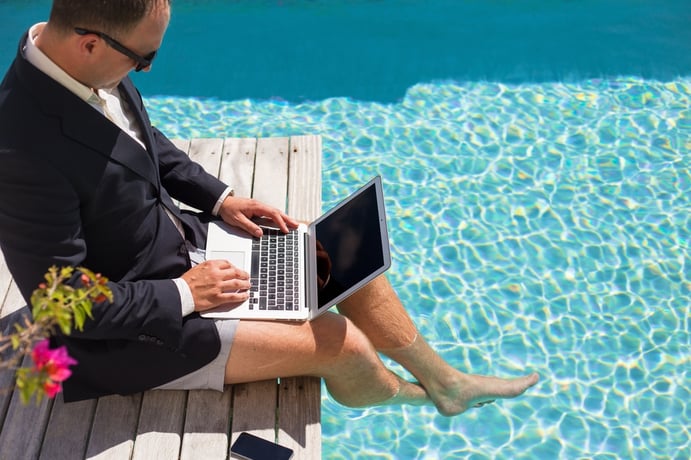 Knowledge workers are today afforded more freedom and flexibility than ever before, as technology makes it possible to work remotely and access information anywhere, anytime via mobile devices. Fastrack Technology's managing director, Yoni Kirsh, is a longstanding Microsoft MVP specialising in Microsoft Office 365. As a member of Microsoft's elite MVP community – only one of four in Office 365 MVPs in Australia – Kirsh has unfettered access to new features and technologies before Microsoft officially launches them. This inside knowledge enables Fastrack Technology to get deep under the bonnet and provide the best advice and support to customers as they come on board. He has three simple hacks to get the most out of your day (both for work, and for play):
Cloud-based services have made it easy to be productive anywhere, any time. As business moves at the speed of IT, it

'

s important to start the day by prioritising the tasks that will have the biggest impact on your day. Our approach is to tackle the big problems first. Once you've managed to overcome the biggest challenges, you build a momentum that makes the rest seem straightforward.





Spend the morning planning. Most people think more quickly and with more clarity earlier in the day, before colleagues and customers distract their attention. Take notes while you are on the road

–

or in meetings

–

using cloud-connected tools like

OneNote

that you can access and easily share with team members. Some of the best ideas come when you

'

re away from your desk, so be ready to use modern productivity tools to capture your thoughts wherever they may strike.





This may sound counterproductive, but ensure you make time to disconnect. With today

'

s ubiquitous connectivity, there

'

s always a temptation to just reply to one more email... That said, it

'

s equally important to disconnect and spend time with your family and loved ones.

Office 365

makes it easy to schedule time to check in and respond to work-related issues, but also be clear with your team when to expect replies and input.
This is the first of a series of Office 365-focused pieces you can expect to see here. Please let us know if you have any specific topics you'd like to see covered in the comments.