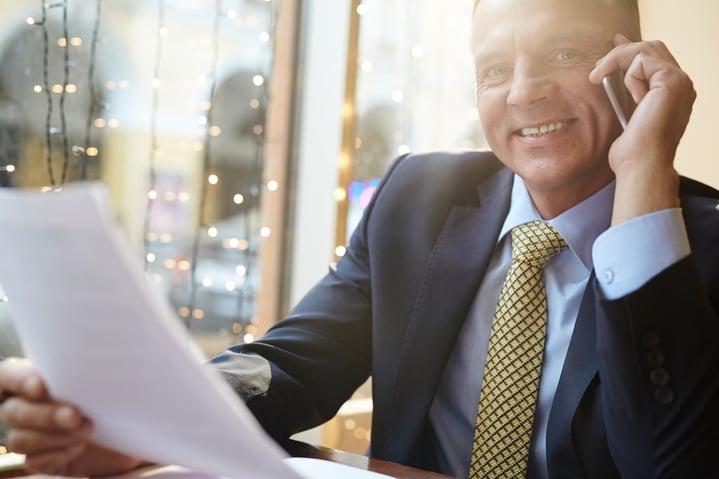 As we move into 2017, the pressures on IT to do more with less downtime grow exponentially. The modern CIO's task is becoming ever more complex as businesses become more IT-driven and technology enabled. This in turn places more demand on IT departments and the infrastructure managers that are tasked with ensuring the lights remain on. The agility and flexibility to be able to rapidly respond to the needs of the business has taken centre stage.
It's no secret that the cloud has forever changed the way IT functions. After a relatively slow start, the promise of what the cloud can deliver in terms of flexibility, scalability and reliability is starting to gather significant momentum. More businesses around the globe are adopting a cloud-first or hybrid cloud approach to IT to boost efficiencies, enhance reliability and provide new services to their stakeholders. But these shifts aren't without their own challenges as any bottlenecks or downtime can disrupt operations and directly impact the bottom line. There are five key areas that IT managers need to focus on in 2017 to give them the best chance of success:
Performance

:

As data becomes the lifeblood of an increasing number of businesses, we're transferring more data than ever before.

N

etworks

must

d

eliver performance and high-speed access to cloud-based services

as

these factors have

a direct impact on productivity

and profit

.

Availability

: Partners, employees, and customers alike can only do business if they have access to data and information

.

Any downtime can have a substantial and detrimental effect on a modern business. It's important to select partners with the ability to meet SLAs around availability.





Telco independence

:

The public internet wasn't designed to transfer the enormous volumes of data increasingly required by modern enterprise businesses.

Not being tied to a single telco vendor can help ensure agility and enable

organisations

to choose from best-of-breed applications and services. It also offers a safety net

that frees customers from single-vendor network outages.





Flexibility and Scalability

:

From rapidly growing start-ups through to large multinational corporations expanding into new geographies or markets, the ability to make agile business decisions and scale up rapidly is critical.

Infrastructure partners need to be able to scale up quickly and reliably and not impede the ability to meet business objectives.





Cost and ROI

: At the end of the day,

IT must be a business enabler, not a burden, so IT departments must be able to keep costs in check to achieve a healthy balance sheet while focusing on Return on Investment to ensure investors and management remain supportive.
Fastrack Technology has a long history of helping businesses achieve IT service excellence. Here are five ways Fastrack CloudConnect™ can help put IT departments on the map in 2017 by reducing risk, enhancing performance and minimising downtime:
Performance




Digital disruption has affected just about every industry on the planet, and today IT is the lynchpin of any modern business. From accounting to zoology, we all rely on being able to get bits and bytes to the people that matter, including customers, clients, partners, and employees. In highly competitive, global marketplace, any latency can mean lost time and lost opportunities;

CloudConnect™

ensures you can access mission-critical information at any time quickly and efficiently

anywhere. Dedicated, secure, high-

bandwidth

connections

to more than 140 cloud services

with

millisecond

latency

and minimal routing hops

provides businesses the ability to shift large volumes of data – be it for backup and recovery, application workloads or

day-to-day cloud services

– quickly

, securely

and efficiently.



Availability




These days, downtime isn't measured in hours or days; it's measured in seconds and minutes. Any outage

costs modern businesses time and money

as employees lose access to critical services, customers become unable to place orders and partners are left stranded. Even more critically, it erodes trust. Gone is the time where customers will wait until 9am on a Monday morning to visit a brick-and-mortar store to resolve an issue. The expectation is that business services are available 24/7/365, and as more robust SLAs become the norm in service delivery, it's vital to ensure you have an infrastructure partner that can deliver against these expectations. In addition to blistering data transfer speeds and low latency,

Fastrack CloudConnect™

boasts

in excess of

99

.95

percent uptime

via multiple datacentres in Australia and two dedicated routers per customer. This ensures

your access to critical services – and your ability to provide them to partners, customers and clients alike – remain uninterrupted.





Telco independence




As companies move to cloud services and hybrid environments, direct connectivity is important as the internet wasn't designed

to handle the demands of these

workloads. The inherent lack of reliability and latency of the public internet is becoming increasingly restrictive for businesses relying on high-speed access to mission-critical data and applications in the cloud

.

Fastrack's CloudConnect™

solution bypasses

telcos

with dedicated connections that enable businesses

to make the best decisions to help them grow.

What's more, direct connections to cloud services, including a proprietary high-speed connection to

Office 365

, enables cloud-based apps to perform as if they're housed in your own datacentre.





Flexibility




We live in an ever-more dynamic business environment. In coming years, we'll see more rapidly-growing or expanding businesses need to be able to scale their services as they take on new partners or customers, expand to new geographies, or even pivot and offer entirely new products and solutions.

Fastrack

CloudConnect

™

has been designed from the ground up with flexibility and scalability in mind to enable growth and business direction changes, with cost-effective plans ranging from

speeds of

200

Mbps

through to

10

Gbps

So as your business expands, we can grow with you to ensure you're not constrained

.

What's more, with connections to more than 140 cloud providers, we're platform agnostic, giving businesses the ultimate freedom to choose the partners and services that best suit their needs - both today and into the future.





Cost / ROI

:

Arguably the greatest benefit of moving to cloud-based services is the reduction in cost by eliminating overheads and staff requirements.

By reducing costs spent on dedicated infrastructure, IT departments are freed to make investments in technologies that provide enhanced business value that brings them closer to the decision makers within the organisation.

CloudConnect™

offers a cost-effective service with unmetered connectivity

that has helped reduce IP transit costs in some cases by tens of thousands of dollars per month

.

Fastrack

has built its reputation on being able to help large enterprises navigate the transition to the cloud - either as a hybrid cloud model or a dedicated cloud-first shift while achieving strong returns.




//Conclusion//
Where time is money, it's important that IT is positioned to empower the business to deliver positive outcomes. As more businesses move towards placing cloud services at the centre of their operations, they need a solution that's faster, more reliable, more scalable, while providing superior value than what the public internet can provide. At the end of the day, any forward-looking CIO will benefit from advice from an IT department that has its eye squarely on the success of the business and can deliver robust, flexible and reliable services that exceed expectations.