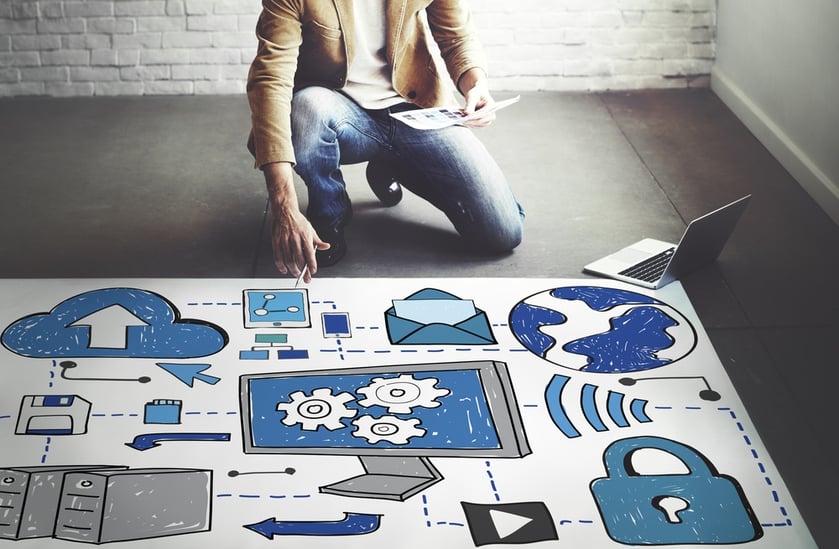 All businesses are only effective if they can deliver against customer demands and expectations. In a competitive environment, every business needs to be able to provide services that meet the needs of its customer base. The cloud has forever changed the way modern businesses operate; from procuring services to providing customers and partners with products and solutions, countless Australian organisations rely on the cloud to maintain day-to-day operations.
Technological developments and economies of scale have helped drive an on-demand economy, as Infrastructure-as-a-Service (IaaS), Platform-as-a-Service (PaaS), and Software-as-a-Service (SaaS) have become the norm for businesses of all sizes.
For infrastructure managers tasked with maintaining the backbone to keep businesses operational, deploying a robust cloud solution – and investing in infrastructure to deliver a high-bandwidth, low latency connection – is critical to getting business done in a cloud-first world.
As an increasing number of Australian businesses commit to the cloud, infrastructure managers must ensure they maximise performance and reliability to keep the business running and deliver a competitive advantage. Inherent in this is selecting a cloud and enterprise managed service partner that is focused on meeting reliability requirements to ensure that services are available at acceptable levels. After all, if a cloud-based service goes down, it directly impacts a business's reputation and – ultimately – the bottom line.
As businesses increasingly rely on cloud-based services to maintain day-to-day operations, the focus has shifted for infrastructure managers being able to ensure connectivity and reliability to mission critical infrastructure that would once have sat within datacentres under their direct command.
Fastrack Technology has developed a solution designed to offer private, direct connectivity to cloud-based services, named CloudConnect™. This dedicated pipe has been built to offer peace of mind to cloud-first infrastructure managers with the reliability demanded of cloud-first organisations.
Read: Five Tips To Keep Your CIO Happy in a Increasingly Cloud Based World